New Features
New Profile Fields for Artists
The artist profile has been updated to include more information for artists and non-artist vendors to share with event organizers. Now, artists and non-artist vendors can add a link to their shop website and links for up to three social media profiles.
Artists and non-artist vendors also have the option to include demographic information on their profile. If the user chooses to provide this information, they will have the option to answer the optional demographic questions around education, gender, race/ethnicity, and disability. Only the ZAPP team will have access to this information.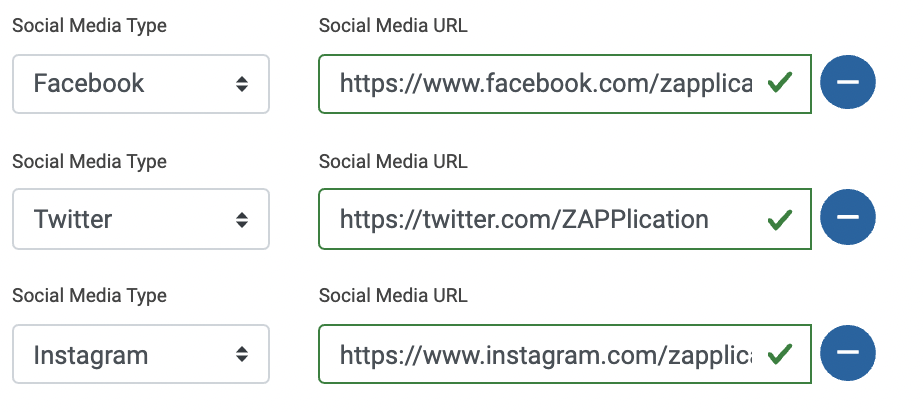 Preview Non-Artist Vendor Applications
There is now an option to preview the non-artist vendor application within the Application Editor. For events collecting both non-artist vendor and artist applications, they will see a button to preview the non-artist vendor application and another to preview the artist application.
Fixes
Jury Details Preview
Previously, the Jury Details page was opening as a text only page when previewed by event administrators. The preview button now shows the Jury Details section of the Event Information page so administrators can see exactly what the information inputted into the Jury Details section will look like to artists.
Income Breakdown Report Downloads for Archived Events
A bug prevented administrators from downloading income and revenue data from the Income Breakdown Report for archived events. This issue has been resolved.
Saving Communication Templates
When administrators tried to create a template that contained links, the template would not save. This issue has now been resolved.
Artist Accounts Being Disabled
Artist accounts on ZAPP are only disabled after two years of inactivity. A bug recently caused a group of artist accounts to be disabled before the two years of inactivity was reached. This issue has now been resolved.