New Features
Introducing ZAPP Event Galleries
We recently introduced a feature for ZAPP to automatically create an artwork gallery for your event. The gallery allows patrons to view artwork samples from invited artists, filter artists by medium category, search for a specific artist, and navigate to an artist's website. You can add an event summary, your logo, event dates, links to your social media sites, and more using the new Event Gallery tab.
This feature is optional and free to use in 2021. The Event Gallery can be turned on and off for events by the ZAPP team.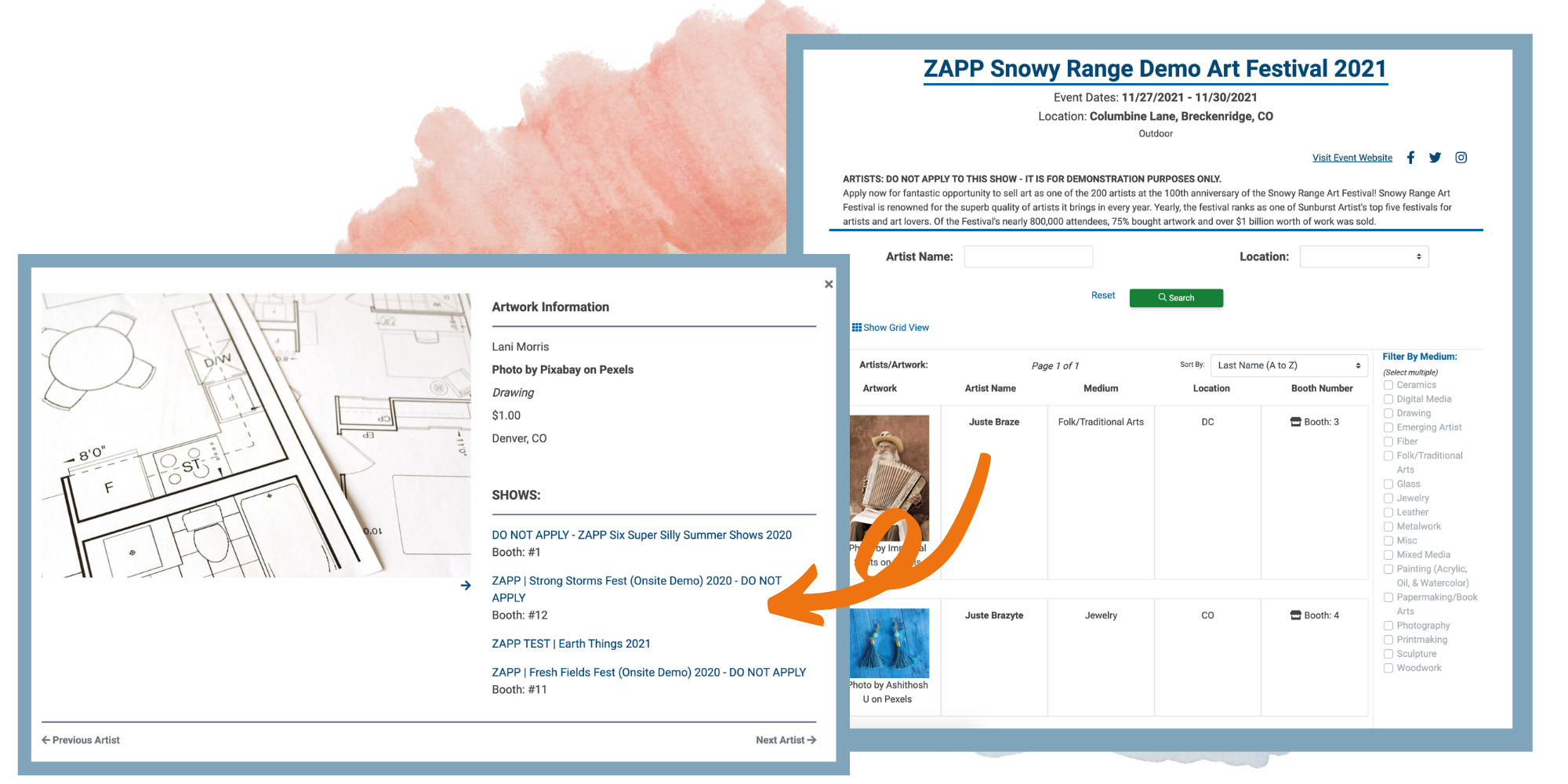 Non-Artist Vendor Applications
Last year we updated ZAPP to allow administrators to turn off the image requirement for applications, if desired. That update allowed event administrators to create a separate application designed specifically for non-artist vendors who did not need to upload images to apply.
In the newest iteration of this feature, administrators can now collect and manage applications from artists and non-artist vendors on a single application while only collecting images from artist applicants. Event administrators can update which applicant types will need to submit images on the Event Information tab of the Event Editor.
An Improved Income Breakdown Report
In our newest update to the Income Breakdown Report, event administrators can easily filter the report to include or exclude transactions that meet their filter criteria. The filter options available to administrators in the newest update are check payments, credit card payments, payments made using a coupon code, zero dollar transactions, and refunds. Event administrators can also choose to run the report for only their active events, only their archived events, or both.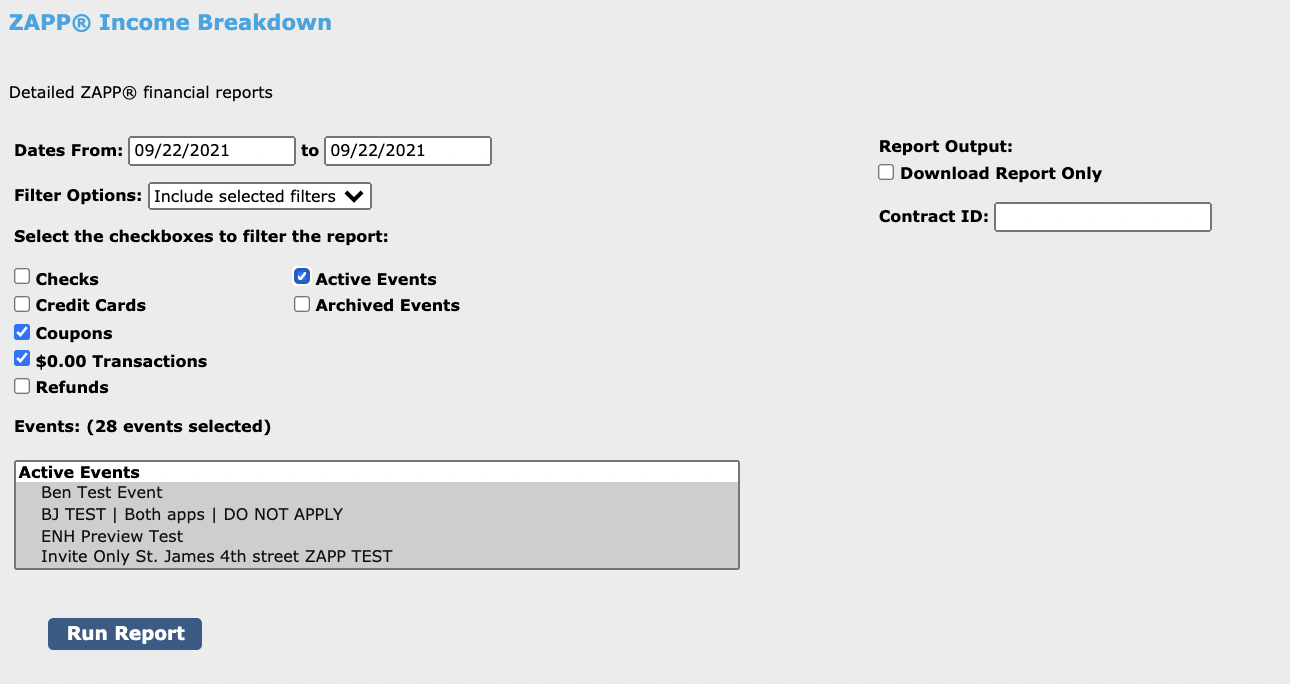 For events with overlapping contracts, administrators can now easily review revenue attached to a specific contract by entering a contract ID into the Contract ID field and clicking "Run Report." The report will then only include transactions associated with the previously entered contract ID.
Fixes
Some Answers Not Displaying on Artist Citation Page
A minor bug was reported where answers submitted for multi-select application question types were not displaying on the Artist Citation page. This issue has now been fixed.
Entering "0" on the Jury Details Tab & Application Editor
There was a minor issue where administrators could not enter a "0" on the Jury Details tab or as an option for single-select, multiple choice, and drop-down question types. This has been resolved and administrators should now be able to add a "0" in all fields.